Excellence lies in simplifying process for any business, says Hakimuddin Ali
2 min read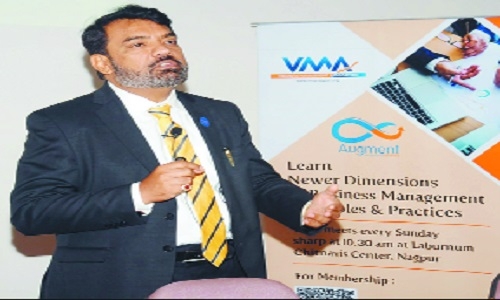 Business Bureau
Interacting with the members of the Vidrabha Management Association (VMA) here on Sunday, Hakimuddin Ali, Executive Director, Dalmia Cement, said technical transformation, industrial relations, Government, stakeholders and markets are the major challenges while trying to revive any business. He was expressing his view on the topic 'Revival of Business from Scratch'.
He highlighted that excellence lies in simplifying the process for any business and said that applying for various re-permissions and getting things approved as per various Government norms can be made easier if processes in the system are simplified in favor of the businesses. This can be done while adhering to the law, he added.
He further spoke on the importance of analyzing the ground situation with perfection. He said that, when you decide to start from ground zero, you have to analyze the entire set up and think on various models of revival like complete overhaul, replace and rebuild, alteration and automation etc. Once a detailed budget for putting in life to the project is discussed you can initiate working. While doing so developing bonding with locals, dealers and stake holders, opinion makers of the area, creating positive image about your firm, building trust should be done simultaneously.
"The markets can be best reached with communication strategy. Having a great communication right from the service levels increases the effectiveness of business. Also maintaining clarity, engaging stakeholders and having the correct vision, takes businesses to places. Visibility is the key, It establishes you in the market and offers choice to customers," he added.
Earlier, Ashish Saoji highlighted about "Insolvency & Bankruptcy Code 2016" as reform wherein the stressed companies get new life which eventually leads to revival of sick unit and overall ecosystem.