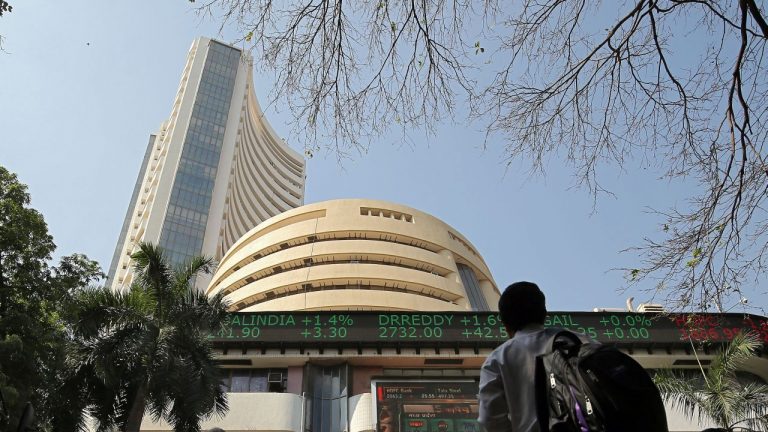 Stock Market Live: Sensex, Nifty open flat amid mixed global cues; IT, metals gain
Opening Bell | Indian equity benchmark indices opened flat with a positive bias on Monday amid
Opening Bell | Indian equity benchmark indices opened flat with a positive bias on Monday amid mixed global cues. At 9:15 am, the Sensex opened 0.04 percent, or 20.75 points, higher at 50,910.51, while the Nifty50 index opened at 14,999.05, up 17.30 points, or 0.12 percent. Broader markets, Nifty Smallcap100 and Nifty Midcap100 indices supported gains. Gains were witnessed in metals and IT stocks, while auto stocks were under pressure.
Azim Premji asks govt to involve private sector 'for cost-effective, quick vaccination' in country
Wipro founder Azim Premji urged the Narendra Modi government to get the private sector involved to ensure cost-effective and quick vaccination of people in the country. In an interaction at the Bangalore Chamber of Industry and Commerce, the philanthropist told Finance Minister Nirmala Sitharaman that the vaccination rate would get a boost if the private sector was allowed to lend a helping hand. Read here.
Bitcoin hits fresh high
Bitcoin continued gaining on Sunday, rising to a fresh high and extending a two-month rally that took its market capitalization above $1 trillion on Friday. The world's most popular cryptocurrency rose to a record $58,354, taking its weekly gain to around 20%. It has surged around 100% this year. Bitcoin's gains have been fueled by evidence it is gaining acceptance among mainstream investors and companies, such as Tesla Inc, Mastercard Inc and BNY Mellon.
M-cap of eight of top 10 most-valued firms tumbles over Rs 1.23 lakh crore
Eight of the top 10 most-valued companies together witnessed an erosion of Rs 1,23,670.47 crore from market valuation last week, in-line with a bearish broader market trend. During the last week, the BSE benchmark declined 654.54 points or 1.26 per cent. Only Reliance Industries (RIL) and State Bank of India (SBI) emerged as gainers from the top 10 most-valued companies list. Tata Consultancy Services was the biggest laggard in the list as its market valuation tanked Rs 44,672.14 crore to Rs 11,52,770.11 crore. Read more.
FPIs invest Rs 24,965 crore in February so far
Continuing their buying spree, foreign portfolio investors (FPIs) invested Rs 24,965 crore in Indian markets in February so far as various organisations predicted high economic growth for the country and the Union Budget boosted investor sentiment. According to depositories' data, FPIs pumped in Rs 24,204 crore into equities and Rs 761 crore in the debt segment, taking the total net investment to Rs 24,965 crore during February 1-19. In the preceding month, FPIs were net investors of Rs 14,649 crore. Read more.
Forex reserves down by USD 249 million | The country's foreign exchange reserves fell by USD 249 million to USD 583.697 billion in the week ended February 12, RBI data showed. In the previous week, the reserves had declined by USD 6.24 billion to stand at USD 583.945 billion. It had touched a record high of USD 590.185 billion in the week ended January 29, 2021. In the reporting week, the decrease in reserves was mainly due to a fall in the foreign currency assets (FCAs), a major component of the overall reserves.
Crude Oil | Oil prices rose on Monday as the slow return of US crude output that was cut by frigid conditions raised concerns about supply just as demand is coming back from the depths of the coronavirus pandemic. Brent crude was up 76 cents, or 1.2 percent, at $61.67 a barrel, after gaining nearly 1 percent last week. US oil rose 74 cents, or 1.3 percent, to $59.98 a barrel, having fallen 0.4 percent last week.
Rupee | Currency market was closed on Friday. The rupee pared its initial losses to settle higher by 9 paise at 72.65 against the US dollar on Thursday following consistent forex inflows and losses in the American currency in the global markets. At the interbank foreign exchange market, the domestic unit opened lower at 72.76 tracking selloff in domestic equities. The rupee touched a low of 72.78 and a high of 72.65 during the day. The domestic unit finally ended 9 paise higher at 72.65 against the US dollar.
Wall Street | Major indexes ended a wobbly day on Wall Street with mixed results Friday. The S&P 500 closed slightly lower to mark its first losing week in the last three. The S&P 500 fell 7.26 points, or 0.2 percent, to 3,906.71. The Dow Jones Industrial Average rose 0.98 point, less than 0.1 percent, to 31,494.32. The Nasdaq rose 9.11 points, or 0.1 percent, to 13,874.46.
Asian Market | Asian share markets inched higher on Monday as expectations for faster economic growth and inflation globally batter bonds and boost commodities, though rising real yields also make equity valuations look more stretched in comparison. MSCI's broadest index of Asia-Pacific shares outside Japan added 0.1 percent, after easing from a record top late last week as the jump in US bond yields unsettled investors. Japan's Nikkei recouped 1.0 percent and South Korea 0.4 percent, while E-Mini futures for the S&P 500 were a fraction firmer.
First up, here is quick catchup of what happened in the markets on Friday
Indian indices ended lower for the fourth straight session on Friday amid broad-based selling seen across all sectors. Losses in banking, auto and metal stocks dragged the markets the most. The Sensex ended 434.93 points, or 0.85 percent, lower at 50,889.76, while the Nifty declined 137.20 points, or 0.91 percent, to close at 14,981.75. Both indices ended nearly a percent lower for the week. Meanwhile, broader markets also pared morning gains to end in the red with the midcap index and smallcap index down 1.6 percent and 0.9 percent, respectively.
Welcome to CNBC-TV18's Market Live Blog
Good morning, readers! I am Ankit Gohel from the market's desk of CNBC-TV18. Welcome to our market blog, where we provide rolling live news coverage of the latest events in the stock market, business and economy. We will also get you instant reactions and guests from our stellar lineup of TV guests and in-house editors, researchers, and reporters. If you are an investor, here is wishing you a great trading day. Good luck!